New Resident Welcome Packet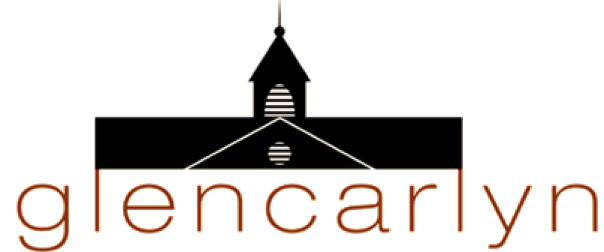 The Glencarlyn Civic Association welcomes you to Glencarlyn! The oldest neighborhood in Arlington, Glencarlyn is a historic, diverse, friendly and vibrant community with easy access to parks, trails, transportation, shopping and cultural activities. We hope you find the following outline and enclosed materials interesting and helpful as you settle into your new home. We look forward to getting to know you! Please feel free to contact us if you have any questions: gcaexec@gmail.com.
Glencarlyn Information
Glencarlyn Community
Glencarlyn Library and Garden * 300 S Kensington St https://library.arlingtonva.us/locations/ https://library.arlingtonva.us/explore/gardening-and-urbanfarming/glencarlyn-garden/
Glencarlyn Park and Dog Park * 301 S Harrison St: follow 4th St S into the park https://www.arlingtonva.us/Government/Departments/Parks-Recreation/Locations/Parks/Glencarlyn-Park https://www.arlingtonva.us/Government/Departments/Parks-Recreation/Locations/Parks/Glencarlyn-Park/Glencarlyn-Dog-Park
A Brief Timeline of Glencarlyn History *
http://glencarlyn.org/wp-content/uploads/2021/07/A_Brief_Timeline_Of_Glencarlyn_History.pdf
Glencarlyn Remembered: The First 100 Years *
http://glencarlyn.org/wp-content/uploads/2017/09/Glencarlyn_Remembered_First_100_Years_v2.pdf
Revisiting Glencarlyn – a More Inclusive History *
http://glencarlyn.org/wp-content/uploads/2021/09/Revisiting-Glencarlyn-A-More-Inclusive-History.pdf
History of Ball Sellers House *
https://arlingtonhistoricalsociety.org/visit/ball-sellers-house/
Glencarlyn Civic Association (GCA)
http://glencarlyn.org/
The Glencarlyn Civic Association, originally the Carlin Springs Cooperative Association, was formed in 1887 when Glencarlyn was established to promote mutual interests and the general welfare of its residents. The GCA is an important link and conduit between the residents of our community and both the Arlington County Board and the Arlington County School Board. ALL persons, homeowners and renters alike, living in Glencarlyn are eligible for membership and invited to join. ALL residents are welcome to participate in any GCA activity, even if they are not members.
Monthly Meetings: first Monday of each month at 7:30 pm, Carlin Hall 5711 4th St S (currently via Zoom)
Dues: $15 per year per household, July to June. Payable online at glencarlyn.org or via check (made out to GCA) sent to Tim Aiken, Treasurer, 111 S Kensington St, Arlington, VA 22204
Phone Directory (when available)
The Village View monthly newsletter (copy enclosed). Editor: Brandon Hemel; gcaeditorial@gmail.com
Glencarlyn Updates Email: GCA's listserv. Web Manager: Doug LeRoy; to receive periodic updates, sign up atgcaupdates@glencarlyn.org
GCA Events:

Glencarlyn Day(s): First weekend in June: Saturday pancake breakfast in the park, parade, house tours, Friday night community BBQ, and other activities
Luminaria at Winter Holidays, Spring Stream Clean-Up, Community Yard Sale, Halloween Party and other events throughout the year
Upcoming activities are reported in the Village View and via Glencarlyn Updates Email.
Additional Community Information
Trash, Recycling, Brush pickup*
https://recycling.arlingtonva.us/

Trash, (black cart) recycling (blue cart) and yard waste/food scraps (green cart): every Thursday except when notified by Arlington County.
Brush pickup needs to be scheduled.
Schools for This District*
Long Branch Nature Center* 626 S Carlin Springs Rd; 703-228-6535
Shopping Malls and Grocery Stores Nearby:

Bailey's Crossroads Center, Columbia Pike and Crossroads Center Way, Falls Church (Bed, Bath & Beyond, Marshalls, Ross)
The Shoppes at Bailey's Crossroads, 5865 Leesburg Pike, Falls Church (Trader Joe's, Best Buy)
Culmore Shopping Center, 6009 Leesburg Pike, Falls Church (US Post Office)
Willston Center I, 6164 Arlington Blvd, Falls Church (Target, Safeway, CVS)
Seven Corners Center, junction of Arlington Blvd and Leesburg Pike, Falls Church (Giant, Home Depot, Michaels, Burlington, Barnes & Noble, UPS Store, US Post Office)
Crossroads Place, 3516 S Jefferson St, Falls Church (Giant, Starbucks, TJ Maxx). Target located across Leesburg Pike in Skyline Center
Farmers Markets* (abbreviated list):
Veterinary Hospitals* the following are only suggestions; check on NextDoor, Yelp or Facebook for recommendations.

Ballston Animal Hospital, 5232 Wilson Blvd, Arlington, 703-528-2776 https://ballstonanimalhospital.com/?utm_source=GMB&utm_medium=GMB%20Website&utm_campaign=GMB%20Website
Caring Hands Animal Hospital, 2955 S Glebe Rd 703-535-3100 and 2601-A Wilson Blvd, Arlington, 571-777-0100 https://caringhandsvet.com/
South Paws, a 24-hour specialist and emergency clinic, 8500 Arlington Blvd, Fairfax, 703-752-9100 https://vcahospitals.com/southpaws
Arlington County*
General information can be found at https://arlingtonva.s3.amazonaws.com/wp-content/uploads/sites/21/2018/05/Welcome-Kit-2018.pdf.
Emergency Services*

Police Department: https://police.arlingtonva.us/

Emergency: dial 911
Non-emergency: dial 703-558-2222

Fire Department: https://fire.arlingtonva.us/

Emergency: dial 911
Non-emergency: dial 703-558-2222

Closest Fire Houses:

Arlington County Fire Station #2, 4805 Wilson Blvd and N George Mason Dr, Arlington, 703-228-0102
Bailey's Crossroads Volunteer Fire Department, 3601 Fire House Lane and Columbia Pike, Falls Church, 703-820-2345

Virginia Hospital Center, 1701 N George Mason Dr, Arlington, 703-558-5000 https://www.virginiahospitalcenter.com/
Falls Church Emergency Care and Walk-in Clinic, 5860 Columbia Pike, Falls Church, 703-348-9111 http://www.fallschurchclinic.com/
Signup link for "Arlington Alerts* https://emergency.arlingtonva.us/
Arlington County Government
Map and Visitors Guide of Arlington
Arlington Public Library*:https://library.arlingtonva.us/

Central Branch, 1015 N Quincy St, Arlington
Glencarlyn Branch, 300 S Kensington St, Arlington, corner of S Kensington St and 3rd St S
Community/Recreation Centers*
Virginia Government Representation*
Barbara Favola (D) Virginia Senate, District 31https://barbarafavola.org/contact

District office: 2319 18th St N, Arlington, VA 22201, 703-835-4845
Richmond office: 1000 Bank St, Room 316, Richmond, VA 23219, 804-698-7531

Patrick Hope (D)Virginia House of Delegates, 47th Districthttps://www.hopeforvirginia.org/

District office: PO Box 3148, Arlington, VA 22203, 703-486-1010
Richmond office: Pocahontas Building, 900 E Main St, Richmond, VA 23219, 804-698-1047
US Government Representation*
Mark Warner (D)United States Senate:https://www.warner.senate.gov/public/

DC office: 202-224-2023, 703 Senate Hart Office Building, Washington, DC 20510
NoVA office: 703-442-0670, 8000 Towers Crescent Drive, Suite 200, Vienna, VA 22182

Timothy M. Kaine (D)United States Senate:  https://www.kaine.senate.gov/

DC office: 202-224-4024, 231 Russell Senate Office Building, Washington, DC 20510
NoVa office: 703-361-3192, 9408 Grant Avenue, Suite 202, Manassas, VA 20110

Donald S. Beyer, Jr. (D)United States House of Representatives, 8th District:https://beyer.house.gov/

DC office: 202-225-4376, 1119 Longworth House Office Building, Washington, DC 20515
District office: 703-658-5403, 1901 N Moore St, Unit 1108, Arlington, VA 22209
Other Resources*
Carlin Hall — Built 1892